Thank you. I really appreciate the great CS I receive from you guys.
P.B.
Friday, November 2, 2018
Dan, Thanks for checking. After thinking about this it actually may be better if you ship the paintings without the frame. The people handling diplomatic pouches can be a bit rough, so there is a chance it would come to me broken. It was a pleasure ordering form you website. Great communication! Warm regards.
Agata
Wednesday, October 31, 2018
Dan, I received my portrait today in the mail. I can't tell you enough how beautiful it is. The artwork is exquisite. I plan on giving this as a gift for Christmas. Thank you again for the beautiful work.
J.T.
Tuesday, October 30, 2018
It looks FANTASTIC!:) Send it out as soon as you can! We are so excited for it to get here:) Thanks so much!!
Michael Vachon
Monday, October 15, 2018
Wow, great job! I'm looking forward to putting it up in my living room. Thanks
CR
Tuesday, October 9, 2018
I really appreciate the customization you offer. Pass my gratitude towards the artist.
N.F.
Tuesday, October 9, 2018
I just wanted to let you know that the painting was received today and I like it very much
S.R.
Tuesday, October 2, 2018
hey!!!! you know what!!!! i think that is IT!!!!!!!! WHEW HOOOOOOO!!!!! hahaha. That looks a lot better! Thank you so much! Let that thing dry, and send it on it's way. i just want to tell you how awesome your communications have been, and how much i really appreciate you sticking with me through my frustrations and all. Thank you,
K.G.
Monday, October 1, 2018
Wow!! I am truly shocked by how beautiful the portrait is. It exceeds all of my expectations. Please send my heartfelt thanks to the artist. I wouldn't dare change a thing. Please move forward with the framing and shipping. I will eagerly await its arrival!! Thanks so much!
B.S.M.
Tuesday, September 25, 2018
I am over the moon with the painting i orderd. but now i am wondering if you have a painting of jesus knocking at the door? I hope to hear from you as this will be my next purchase.
Alan
Sunday, September 9, 2018
Hi James, Received today the painting of Sambui women its brilliant, far better than I had hoped thank the artist for me. Regards and thank you again.
Patrick
Thursday, September 6, 2018
looks fantastic! thankyou very much. yes, please go ahead and send it out. The artist did a brilliant job, please thank him/her for me.
J.F.
Wednesday, August 22, 2018
Fantastic – this is going to be a centerpiece in our school.
Ryan
Monday, August 20, 2018
Oh my God!! Thats beautiful !!! thanks so much !!!
B.M.
Thursday, August 16, 2018
Cory – arrived safely today – very pleased indeed will come back shortly with more personal request cheers
chris
Sunday, August 12, 2018
Happy Greetings, The Nativity painting arrived today, and it is beautiful. A Thank You to everyone making this possible. Have a good weekend..!!
Larry
Saturday, August 11, 2018
I received the painting today, and it's beautiful. Please give my compliments to the artist, and thank you for your understanding and amazing service throughout the process.
J.C.
Thursday, August 9, 2018
Just to let you know that my order – Beautiful Rafaela by Tamara de Lempeka – has successfully arrived. I am delighted with it – it's going to make a fantastic present!
H.L.
Wednesday, August 8, 2018
Let me begin by saying that your paintings are lovely. The second one (the girl walking on the beach) I ordered arrived not long ago and is proudly hanging above my sofa. I would sincerely love some background information about the artist who did this wonderful work.
Patricia Chamberlin
Sunday, August 5, 2018
Thank you so very much. I'm looking forward to seeing it in person. Thank you for keeping me abreast of all the progress with the piece. It's nice to work with a company that still has such good business practices.
J.L.
Thursday, August 2, 2018
Lee C
Saturday, July 28, 2018
James, recieved the painting the other day, sorry about the confusion with shippment. The painting is amazing, your staff is awesome as this painting was very difficult I'm sure. We're going to the Prado in Madrid in the future, I'm sure you'll be getting some more orders from me! I really do appriciate your talent and making my home a home!
Michael
Saturday, July 21, 2018
I AM THRILLED BEYOND BELIEF WITH THE PAINTING THEY SENT ME!! HAPPY TEARS / HAPPY DANCE!!!!
Rachel Toles
Friday, June 29, 2018
The painting looks awesome, better than I even expected it. Can you please send it out as it? It's perfect. Thanks again, you guys do great work!
K.D.
Thursday, June 14, 2018
Sorry for not having written you before. I liked the painting very much. I framed it and gave it to my husband as a present. It was a surprise for his birthday (last weekend) and he was really surprised. We all were. The job you did with the painting is amazing. It was you who painted it? Thank you
L.B.
Monday, June 11, 2018
My cable has been out, thus no internet and I wasn't able to respond. The painting came out better than I had expected. I am going to have it framed tomorrow. The nostalgia with which the painting is associated with is indescribable….Thank you again….
H.H. 
Friday, June 8, 2018
I just got it and it is beautiful! Thanks so much for expediting this for me.
The painting is now framed and on my living room wall. We are very pleased with the results. Thank you,
S.T.
Saturday, June 2, 2018
I really appreciate the service and extra effort you and the artist are providing. I look forward to seeing the pictures. Thanks,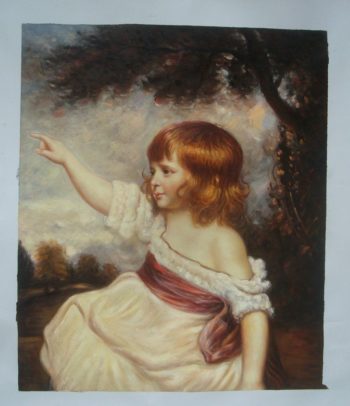 Our painting arrived on Wednesday of this week, and I could not be more delighted. I'm certain that when my wife sees it (she returns from overseas this Sunday) then she, too, will love it. I am confident that we will order more paintings from Oceans Bridge. Thanks.
B.M
Thursday, May 31, 2018