Today I received the painting and it was very good. Thank you very much. I will continue ordering paintings from Ocean's Bridge.
A.M.
Wednesday, May 30, 2018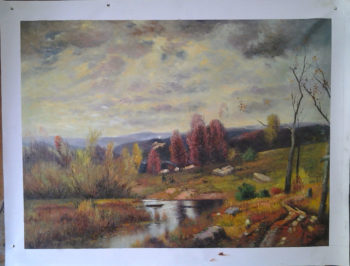 I've passed you along to TWO other friends, one an antique dealer. ¡­It's been a pleasure dealing with you. Best.
From what I could see, your team has done an excellent job thus far and I am pleased with your work. Thank you in advance for your consideration in this matter.
Here is one on the many pictures we have ordered through Oceansbridge. We have decorated our house in Rocky Point, Mexico with them and they are delightful. Thank you so much for all your hard work and talented artists! Thanks Again,
I RECEIVED THE PAINTING 2 DAYS AGO. I AM PLEASED WITH IT, IT LOOKS MUCH BETTER IN PERSON THAN THE PHOTOS YOU SENT. THANKS FOR ALL YOUR HELP REGARDS,
G.T.
Thursday, May 17, 2018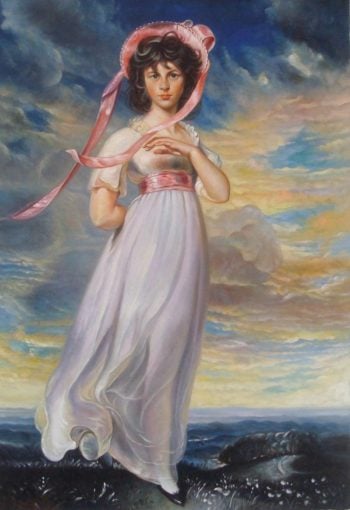 Got the painting yesterday …… I must say.. I was impressed. We are very happy with the final product. I immediately unrolled the painting, and thumb-tacked it into it's final spot on the wall…. it looked perfect. I hadn't told my wife that I had ordered it, so she was not only surprised, but also spent much of the evening compairing it to our picture of the original. See was also happy with the product. Please pass along our satisfaction to the artist.
Another great piece of work. That looks great Many thanks
I hope all is well with you. I just wanted to send along a quick note of gratitude for the Botero painting I purchased from you. It was completed on a timely basis and the quality was great. It looks good in my daughter's room.
Louise
Thursday, May 3, 2018
I wanted to let you know that the painting arrived on Wednesday morning! I was so excited and surprised! Thank you so much for rushing the shipment! The painting looks absolutely amazing! You captured everything I hoped for! Tonight is the rehearsal dinner and I will be giving it to them then, and we will see how it goes! Thank you again, and I am looking forward to continuing business with you in and Ocean Bridge in the future!!!
Jennifer
Saturday, April 28, 2018
Just thought I would let you know that the painting arrived today. It looks wonderful and I'm very happy with it. Thanks.
Johanna
Saturday, April 21, 2018
We received our painting–looks great! Thanks
D.R.
Tuesday, April 17, 2018
it looks gorgeous. thanks so much! I love it!
Michelle
Saturday, April 7, 2018
The painting arrived today and it is beautiful! We are all truly pleased with it and can't wait to have it framed and given to our former pastor for his new church.
C.M.
Tuesday, April 3, 2018
The painting arrived and I wanted to say thank you for your help. It is very nice, and I am pleased with it. I plan on paying you the highest compliment I can – I'll be ordering another painting. Thank you for you help.
I took them immediately to the framers and now I have to impatiently wait until 11 April to see these masterpieces again . It will be well worth the additional wait as I look so forward to being able to enjoy these until I pass them on to the next generation …Again, I thank you and look forward to a continued association!
S.R.D.
Tuesday, March 27, 2018
We think the painting looks good. It appears to be just what we were hoping for. We appreciate that you have gotten at this in such a timely manner! Please go ahead and ship it to us. Thank You
W.&M.C.
Friday, March 23, 2018
Painting received,and I am impressed,very good work!!! Compliment to the artist. Until the next painting. Rgds
BIll
Tuesday, March 20, 2018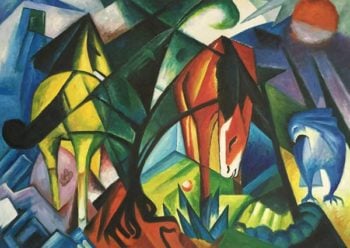 Thanks, you guys have been great to work with!
K.S.
Wednesday, March 14, 2018
I got the painting day before yesterday while I was out of town on a business trip and am very, very pleased. It more than met my expectations
S.B
Wednesday, March 7, 2018
Just wanted to let you know that we really love our painting! Thanks so much!!
P. L.
Saturday, February 24, 2018
The changes you have had made are exactly what I was looking for, and I am satisfied with the final result.
Carrie
Tuesday, February 20, 2018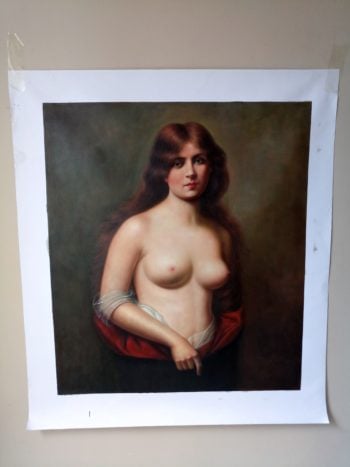 I love this painting. Beautiful work, packaged smart for protection, delivered quickly.
Michelle
Sunday, January 21, 2018
The colors are extremely vibrant & rich. It totally brightens the wall space I planned it for. It is a beautiful painting which I have received many complements on. Thank you Ocean's Bridge!
Tammy Lo
Friday, January 19, 2018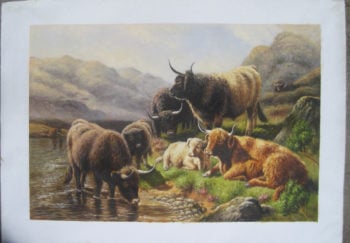 My wife and I have admired this painting for so many years and having seen the original painting, and we love this replicate.
I am extremely pleased with the result and your excellent services.
Paul Fischer
Monday, January 15, 2018
The paintings have finally arrived!!!!
They both look incredible and the accuracy is breathtaking! The Ocean's Bridge artistic talent is truly awesome!
Thanks to Cory for everything.
Clinton Powers
Friday, January 12, 2018
When I received the photograph of the painting, as stated in the e-mail from Cory the picture did appear much lighter than I had imagined, but quite rightly this was due to the flash of the camera. This photograph did not do the painting any justice at all.
I am so impressed with this piece, it is just perfect. I have recommended OceansBridge to all of my friends.
Kelly
Monday, January 8, 2018
Hello Dan, I received my previous order yesterday. I would especially like to express my thanks to Dylan Smith and John Ruskin for the Ronner-Knip and Madrazo Y Garretta copies.
Once again the colours, detail and accuracy compaired to the originals is outsatanding.
Barry
Saturday, December 2, 2017
Good morning I receive the painting and I truely love it. It is beautiful you did a great job
Thank You
Diane
Friday, November 24, 2017
Dan that is really lovely. My wife is going to be thrilled. I look forward to seeing it in the flesh.
Paul
Friday, October 13, 2017
Charlie and his buddy look amazing. The painting really sums up how cute he is! Thank you for the amazing art.
Barrett Reynolds
Tuesday, September 5, 2017