We think the painting looks good. It appears to be just what we were hoping for. We appreciate that you have gotten at this in such a timely manner! Please go ahead and ship it to us. Thank You
W.&M.C.
Friday, March 23, 2018
Painting received,and I am impressed,very good work!!! Compliment to the artist. Until the next painting. Rgds
BIll
Tuesday, March 20, 2018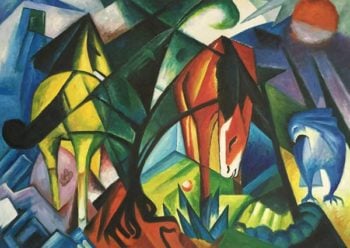 Thanks, you guys have been great to work with!
K.S.
Wednesday, March 14, 2018
I got the painting day before yesterday while I was out of town on a business trip and am very, very pleased. It more than met my expectations
S.B
Wednesday, March 7, 2018
Just wanted to let you know that we really love our painting! Thanks so much!!
P. L.
Saturday, February 24, 2018
The changes you have had made are exactly what I was looking for, and I am satisfied with the final result.
Carrie
Tuesday, February 20, 2018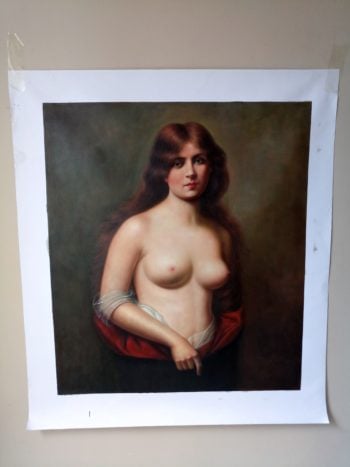 I love this painting. Beautiful work, packaged smart for protection, delivered quickly.
Michelle
Sunday, January 21, 2018
The colors are extremely vibrant & rich. It totally brightens the wall space I planned it for. It is a beautiful painting which I have received many complements on. Thank you Ocean's Bridge!
Tammy Lo
Friday, January 19, 2018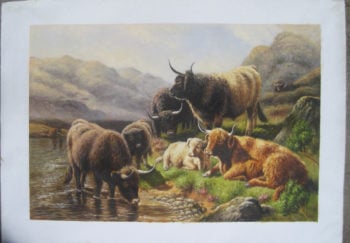 My wife and I have admired this painting for so many years and having seen the original painting, and we love this replicate.
I am extremely pleased with the result and your excellent services.
Paul Fischer
Monday, January 15, 2018
The paintings have finally arrived!!!!
They both look incredible and the accuracy is breathtaking! The Ocean's Bridge artistic talent is truly awesome!
Thanks to Cory for everything.
Clinton Powers
Friday, January 12, 2018
When I received the photograph of the painting, as stated in the e-mail from Cory the picture did appear much lighter than I had imagined, but quite rightly this was due to the flash of the camera. This photograph did not do the painting any justice at all.
I am so impressed with this piece, it is just perfect. I have recommended OceansBridge to all of my friends.
Kelly
Monday, January 8, 2018
Hello Dan, I received my previous order yesterday. I would especially like to express my thanks to Dylan Smith and John Ruskin for the Ronner-Knip and Madrazo Y Garretta copies.
Once again the colours, detail and accuracy compaired to the originals is outsatanding.
Barry
Saturday, December 2, 2017
Good morning I receive the painting and I truely love it. It is beautiful you did a great job
Thank You
Diane
Friday, November 24, 2017
Dan that is really lovely. My wife is going to be thrilled. I look forward to seeing it in the flesh.
Paul
Friday, October 13, 2017
Charlie and his buddy look amazing. The painting really sums up how cute he is! Thank you for the amazing art.
Barrett Reynolds
Tuesday, September 5, 2017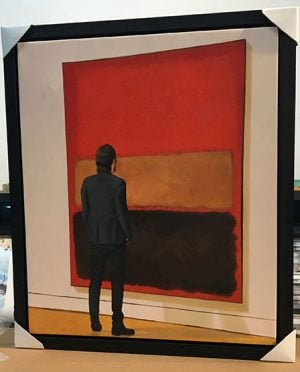 The framed Rothko painting turned out beautifully. It actually looks like someone is standing in the painting. I can't wait to hang it up and show it off. It will be the envy of the neighbours.
Bonnie Wallace
Monday, September 4, 2017
I have purchased several paintings from OceansBridge in the past and have always been delighted with the result. This one was a painting of a sports photograph. I was asked whether I wanted an "impressionist" or "realist" version and chose the latter. The result is very striking. The quality of the art is an amazing value for such an affordable price. And the frames offered (you have to ask for the frames by direct inquiry) are also an excellent value.
Dave Barrette
Monday, August 21, 2017
We just received our painting and WOW! It is awesome! The photo proofs just didn't do justice, so it's quite a surprise to say the least! Please pass on our highest compliments to Jeff!
M.C.
Saturday, August 5, 2017
The painting arrived and it is even more beautiful than I had seen in the photograph! I feel like I have a true Italian master hanging on the wall! thank you so much! I'm referring you guys to everyone!!!
Karen
Saturday, August 5, 2017
I have bought many paintings from Oceans Bridge which have all been top class. I recently bought a painting of Captain James Cook which wasn't in your catalogue. I sent a scan of a print and you did the rest. My wife (a New Zealander) was thrilled to receive the painting of the man who discovered her country for her 60th birthday.
Alan S
Friday, August 4, 2017
although, to be honest, you guys have done such a good job in the past that I'm not sure it's really necessary to preview it. You can send it if you're ready to. Thanks again. M.C.
M.C.
Friday, August 4, 2017
Hi Dan, "THE WORK" arrived to-day very safe and sound. I have only one word for what I felt when I saw 'THE WORK' …………BRILLIANT. This weekend I will have to try much harder than ever to supply you with even greater quality. As always Dan, my kindest regards. John.
John
Friday, August 4, 2017
The painting arrived today and it is beautiful! Thank you very much! Thanks again,
I.G.
Thursday, August 3, 2017
The painting looks great! Thanks for reaching out and previewing it for me. Let me know if you need anything else from my end, we look forward to having it hang in our house.
Matt
Wednesday, August 2, 2017
I think that sounds like a good solution to the problem. Thank you for that¡­..I appreciate your great customer service. I look forward to the pictures you will send. Thanks again.- K.D.
K.D.
Wednesday, August 2, 2017
Hi Dan, I received the painting. It looks fantastic!! I can't wait to get it framed and up on my wall. The artist did a marvelous job, it looks better than the digital image from the website. I am so pleased. Thank you so much for helping me through the process. I will definitely be ordering again! Have a good weekend, Christina
Christina
Wednesday, August 2, 2017
Hi Dan- Our art work is very personal to us and all 7 paintings and now our 8th done by your very talented artist make our memories of our travels, things from our past, and places we love, something very special to treasure. The level of detail of the Old Florida Painting is remarkable and we want to thank you for your hard work. I wish your artist and Oceansbrige could see their hard work in our home and how much it means to us. Please share my thoughts with all your artist that have done work for us. And please extend my sincere thanks. Mark Dan please send out the painting and give me a tracking number so I can be home to receive it. Many thanks again Mark
Mark
Tuesday, August 1, 2017
Hi Dan Got them today 4:30. All are beautiful we took the one to be framed and will go up to baltimore with us in the AM. Thank you Dan Mark
Dan Mark
Sunday, July 30, 2017
Dan, The picture is great! From what I can see, I am absolutely satisfied. I will definitely be using your company again. I can't wait to get it on our wall. I also can't believe how fast you guys finished it. I look forward to doing more business with your company. Thank you.
Terry Matthews
Sunday, July 30, 2017
Thanks again guys,
The painting turned out great. It was a gift for my mother and she absolutley loved it. I'll be back.
Mary
Friday, July 28, 2017