hI jAMES, I DID RECEIVE TI AND IT IS TERRIFIC AS USUAL..THANKS SO MUCH
Alan
Monday, March 30, 2020
Happy New Year to you and your staff at Oceans-bridge. Hope your time off was relaxing and gave you a chance to relax. Attached are some photos of the finished art work and I will tell you as I said before you and your staff are brilliant. Thank you for a job well done I have complete faith in your work.
Steve
Sunday, March 29, 2020
Greetings! Very nice! Please send the painting as is, I look very forward to displaying it. Compliments to your artist, I know impressionistic paintings can be challenging! I am very pleased.
S.Z.
Saturday, March 28, 2020
Just wanted to let you know that we really love our painting! Thanks so much!!
P. L.
Monday, February 24, 2020
i rec'd eve" yesterday and i am sooo pleased with it! it is really lovely and i also like the framing. good job!"
S.B.
Thursday, February 20, 2020
I have just received the painting FRUITS OF SUMMER and I wanted to say that I am delighted with the result, the artist is very gifted and the fruits look so real. I can't wait to have it on my wall.
Myriam
Friday, February 7, 2020
the paintings are fantastic as always and buying from your company is always a pleasure. I look forward to the paintings and I know they will look fantastic besides the others I have brought from you. Kind Regards
M. F.
Tuesday, January 28, 2020
Hi James. It is wonderful. Can't wait to put it in my kitchen.
Tara
Saturday, January 25, 2020
The colors are extremely vibrant & rich. It totally brightens the wall space I planned it for. It is a beautiful painting which I have received many complements on. Thank you Ocean's Bridge!
Tammy Lo
Sunday, January 19, 2020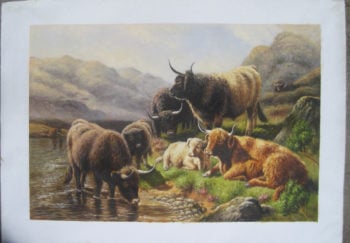 My wife and I have admired this painting for so many years and having seen the original painting, and we love this replicate.
I am extremely pleased with the result and your excellent services.
Paul Fischer
Wednesday, January 15, 2020
The paint arrived. Thanks a lot for your good work.! See you soon!
M.L.
Tuesday, January 14, 2020
Framed, and looking very good!
Dean J
Thursday, January 10, 2019
Thank you so much for the information!! I will hopefully be ordering more paintings from you guys and passing on the information to everyone I know!
Dwight
Sunday, January 5, 2020
I have just seen your emails of the progress and completed painting. It looks absolutely amazing on my iPhone and I know it will be even better in real life. Can I have it sent on a canvas ready to hang? If so how much will this cost. Thank you so much for my wonderful painting!!
Allyce
Monday, December 30, 2019
It really is a beautiful picture.
A.J.
Friday, December 27, 2019
Good morning I receive the painting and I truely love it. It is beautiful you did a great job
Thank You
Diane
Tuesday, December 24, 2019
We just received our painting and WOW! It is awesome! The photo proofs just didn't do justice, so it's quite a surprise to say the least! Please pass on our highest compliments to Jeff!
M.C.
Thursday, December 5, 2019
I took them immediately to the framers and now I have to impatiently wait until 11 December to see these masterpieces again . It will be well worth the additional wait as I look so forward to being able to enjoy these until I pass them on to the next generation …Again, I thank you and look forward to a continued association!
S.R.D.
Wednesday, November 27, 2019
We think the painting looks good. It appears to be just what we were hoping for. We appreciate that you have gotten at this in such a timely manner! Please go ahead and ship it to us. Thank You
W.&M.C.
Saturday, November 23, 2019
I got the painting day before yesterday while I was out of town on a business trip and am very, very pleased. It more than met my expectations
S.B
Thursday, November 7, 2019
Looks beautiful as always! I love it! Thanks again for the great work!
Vanessa
Tuesday, November 5, 2019
The painting looks great. The whole concept of you sending pictures, etc. seems to be a great way for us to understand what we will be getting. Additionally you are delivering within the times committed in your initial email. We are both really excited about having it in our home. Please send the painting to us in Omaha. Thanks,
N.R. and D.R
Monday, November 4, 2019
The painting arrived and I wanted to say thank you for your help. It is very nice, and I am pleased with it. I plan on paying you the highest compliment I can – I'll be ordering another painting. Thank you for you help.
Jim
Saturday, November 2, 2019
Hi Dan, I received the painting. It looks fantastic!! I can't wait to get it framed and up on my wall. The artist did a marvelous job, it looks better than the digital image from the website. I am so pleased. Thank you so much for helping me through the process. I will definitely be ordering again! Have a good weekend, Christina
Christina
Saturday, November 2, 2019
I just wanted you to know how much I liked the painting. It is quite well done and gives a great sense of the original. I shall be ordering another one shortly.
S.R.
Friday, November 1, 2019
I recieved my painting this evening, wow, it is beautiful. I know my Becky will just love it. I will send a picture once I have given it to Becky and we hang it up in a special place in her house. Thanks again,
J.G.
Wednesday, October 30, 2019
Painting received,and I am impressed,very good work!!! Compliment to the artist. Until the next painting. Rgds
BIll
Sunday, October 20, 2019
I AM THRILLED BEYOND BELIEF WITH THE PAINTING THEY SENT ME!! HAPPY TEARS / HAPPY DANCE!!!!
Rachel Toles
Friday, June 29, 2018
The paintings are extremely well done. Also, they go together well. They look better than the originals. On my next order, I'd like the same artist to paint it. Thanks"
D.G.
Saturday, September 14, 2019
The painting looks fine and like the original. Please send it as is, it looks as good as the original. How do you do such as good a job?
John
Wednesday, September 11, 2019