It is absolutely beautiful! We just love it. As you may recall, it was a gift for my husband and he is thrilled with it. The artist did an unbelievable job, please extend our compliments and thanks to him or her. I'm sure we will be in touch again.
B.M.
Monday, July 15, 2019
Just a short note to thank you for my painting (Van Gogh : Wheat field with crows). it is perfect.
D.K.
Thursday, July 11, 2019
Again, I can't thank you enough- your customer service is outstanding, and I will DEFINATELY buy from you guys again should the need arise, not to mention tell everyone I know about your website and how helpful you were, and how reasonable your prices are. Thank you again, I truly appreciate it.
LD
Monday, July 8, 2019
i picked up the picture yesterday…it is perfect, thankyou!!! As soon as we get it mounted and framed I will send you pictures. Thank you!
M.P.
Friday, July 5, 2019
I got the painting today and totally love it. Thank you so much. It looks great. Exactly what I expected. Thank you for everything.
N.M.
Monday, July 1, 2019
We received the painting today and we are absolutely thrilled with the result. The texture in it is amazing. Give my thanks to the artist. We will be in touch soon for our next painting.
G&M
Friday, June 21, 2019
I received the picture today and it looks great! Thanks so much.
D.D.
Tuesday, June 18, 2019
Cory,
All I can say is "wow"!
You guys don't disappoint.
I am doing a gallery style wall in my home.
More orders to follow this weekend
Thanks again for working with me.
Brian
Sunday, June 16, 2019
Dear James, Thank you for your message. Portrait of Gavril Golovkin looks great. For your information, this is one of my distant ancestors. I think we will work again with you with pleasure. Best regards,
G.F.T.
Friday, June 14, 2019
Wow! I am super happy – stunned – joyous with your work. Awesome job! Use that in a testimonial !!! It's very special, many thanks,…
Kurt T.
Wednesday, June 12, 2019
Cory and James Thank you both for the beautiful job that was done on "Charity" and "The Incredulity of St. Thomas"–top-notch work, indeed! I am going to be ordering another painting from you and will be in touch with you regarding it very soon. My wife and I are enjoying these lovely masterpieces in our home and look forward to the next one. The shipment went very smoothly with ABF Freight as well.
Joseph
Tuesday, June 11, 2019
Hi Cory, You have made me extremely happy. Many thanks.
John
Saturday, June 8, 2019
Just wanted to let you know that the painting arrived safely yesterday morning. It is being prepared for framing now ! Again, i am pleased with the painting and look forward to having it to enjoy each day again … My continued thanks and good wishes !!
S.T
Thursday, May 30, 2019
Thanks again guys,
The painting turned out great. It was a gift for my mother and she absolutley loved it. I'll be back.
Mary
Tuesday, May 28, 2019
Many thanks, and thanks for what looks to be a good painting and a good service from your company. Can't wait to get it mounted and on our wall!
Stephen
Saturday, May 11, 2019
Just wanted to thank you and the artist for my oil. It looks great!
J.R.
Wednesday, May 8, 2019
Thanks for your help and patience, I appreciate it!!
Jennifer H
Friday, May 3, 2019
The paintings are absolutely fantastic!!! Better than expected…. Thanks you so much… will let you know how fantastic they look once framed!!! Kind regards
Jenny
Wednesday, May 1, 2019
I received my painting today, and I must say that I am very pleased with the final product. I can only hope that my wedding proposal goes as well! Thanks for your efforts, and I hope to work with you again in the future!
A.H.
Wednesday, April 17, 2019
I am so impressed! That is absolutely beautiful, and I don't think I could love it more! Too bad that it is a present and not for me! I really appreciate everything you, James, and your company have done for me. I don't know how else to express my gratitude. In the future I will definitely keep your company in mind, and to think of it I already have some ideas! Haha! I took a chance with this, and I am very excited in how it turned out. I will definitely recommend your company to family and friends! Thank you again!
R.D.
Monday, April 8, 2019
THANKS DAN, WE REALLY APPRECIATE YOUR GOOD SERVICE.
ROB
Saturday, April 6, 2019
Hi James, The painting arrived on Sat. It is beautiful! And thank you for the careful packaging. Apparently to FedEx fragile means put something heavy on top of this box. The box was dented, but because of the packaging inside, the painting was untouched. I couldn't be happier with the painting! Can't wait to get it framed and up on the wall! Take Care,
Jenny
Monday, April 1, 2019
Hi, I received my painting last Friday. I was very impressed. The artist did a great job.
S.X.
Friday, March 29, 2019
The painting arrived yesturday,I am very pleased with it. Best wishes
Anton Guziel
Monday, March 18, 2019
You did it ! Thank you very much for your patience. Great job. Cant'Wait to see the real thing.
K.H.
Saturday, March 16, 2019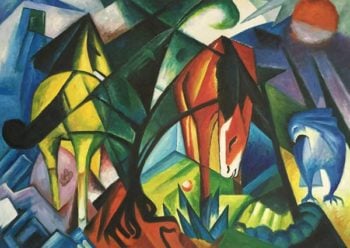 Thanks, you guys have been great to work with!
K.S.
Thursday, March 14, 2019
Let me begin by saying that your paintings are lovely. The second one (the girl walking on the beach) I ordered arrived not long ago and is proudly hanging above my sofa. I would sincerely love some background information about the artist who did this wonderful work; I inquired earlier but received no word on this from you. Thank you.
Paul
Sunday, March 3, 2019
I appreciate the time and devotion your company takes to please the cusotmer. Please thank everyone involved.
J.B.
Friday, March 1, 2019
We look forward to more work together. Thanks! Karen
Sunday, February 24, 2019
The painting is absolutely gorgeous, please send my thanks to the artist. It's a gift so it has to be perfect. Thank you for taking my revisions into consideration!
Jeffrey
Wednesday, February 20, 2019